The Road to Emmaus
I spent a couple of days in March on a retreat led by our bishop with over 100 of my colleagues. Bishop Ough took us on the road to Emmaus and we talked about the story in Luke 24 where two were walking along the road when the resurrected Christ came along beside them and their eyes were kept from recognizing him. The story goes on to tell how the two had their eyes opened when Christ sat with them at the evening dinner table and he blessed and broke the bread.
There is a lot of meaning in this story, this post-resurrection story of Jesus, but the insight that struck me the most at our retreat was the conversation around the four-fold movement of communion and how that reflects Christ's life and our life. Remember that Jesus took the bread, blessed it, then broke it and gave it to his disciples. This four-fold movement of Take, Bless, Break, Give is reflected in Jesus' life. Take – He was taken from heaven to come down to earth, the Word of God made manifest. Bless – He was blessed at the beginning of his ministry. As he came out of the water at his baptism by John the Baptizer, the voice of God spoke from the cloud saying, "This is my beloved Son, with whom I am well pleased." Break – Next he was broken as his body was broken on the cross and then Give – As the resurrected Christ, he was given to all the world.
Our own life's journey in Christ follows the same pattern. Take – We are taken from our ordinary lives, lived with a focus on ourselves. Bless – We are blessed at our baptism, and continually blessed as we pray and study and meditate on God's word. Broken – What in us is broken? What in our living has brought us a time or a season of brokenness as we seek to be wounded healers who walk with others along the road as they find the path back to healing? And finally, Give – what are we put on this earth for? How are we each uniquely gifted to let people know of the light of the world?
As we celebrate the risen Christ, we remember that we, with Christ, have been given to this world to make a difference in the lives we are able to touch.
Be sure and include those you care about in your invitations this Easter. Invite friends and family to Holy Week and Easter celebrations. Be light and joy, even in your brokenness, to a world who is longing to hear the good news: Christ is Alive!
On the journey,


Holy Humor Sunday and New Member Sunday at Aldersgate!
Holy Humor Sunday is April 12, the Sunday following Easter, and is a celebration of the resurrection laugh – Jesus has conquered the grave and all the saints are laughing! For Aldersgate's celebration of Holy Humor Sunday, we ask that you come to worship on that Sunday wearing something that will make people smile – it could be your softball outfit, a housedress (do people have those anymore?), a wacky shirt or something else that makes you smile (remember Pastor Holly's 'Holy Cow' costume?) We will share stories, prayers, and songs of humor and joy during worship, celebrating the great joy we find in the resurrection! Everyone's invited!
New Member Sunday is Sunday, April 19. You are invited to join us in worship to welcome our new members to the Aldersgate faith community.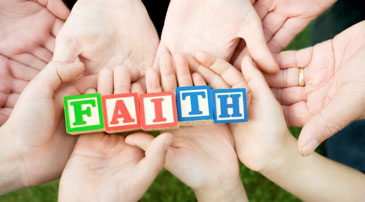 Christian Children and Family Experiences (CCFE)
Spring 2015
FOR FAMILIES WITH CHILDREN BIRTH THRU AGE 5
Every Wednesday, April 8 – May 13, 5:30 – 7:30 p.m.
Meeting in the community room of Aldersgate United Methodist Church. Cost is covered with a free will offering. Call 952.929.6725 to register. Spots are limited!
5:30 p.m. FAMILY FELLOWSHIP • A healthy dinner is provided. Please alert us of any dietary restrictions when you register.
6:30 p.m. PARENT EDUCATION • Adults will participate in a parenting discussion led by a licensed parent educator. Discussion topics such as play, nutrition, and sleep training will aim to offer support and encouragement. We will close with tools and resources to help nurture your children's faith.
6:30 p.m. CHILDREN'S ACTIVITY TIME • During the Parent Education, children will participate in play and music activities with a trained children's music instructor. Child care / playtime is also available during Parent Education.
7:15 p.m. CLOSING
Men's Softball
Aldersgate will again field a team this season, playing in the Monday night league in St. Louis Park. Please contact John Steffenhagen if you would like to be on the team.
Church Camp this summer!
Believe it or not, it's time to start thinking about summer! Swimming, crafts, canoeing, campfires and making new friends are just a few of the fun things kids and adults can do at camp. There are Day Camps, 5-6 night sessions, Family Camps, Mission and Service Camps, "Mini" Sessions (2-3 nights) and a Boundary Waters experience. The Minnesota Annual Conference Summer Camping Brochures are available on the table outside the office or you can view it on line at www.campminnesota.org.