Come just as you are and join us for gathered worship
Sunday mornings at 10:00am.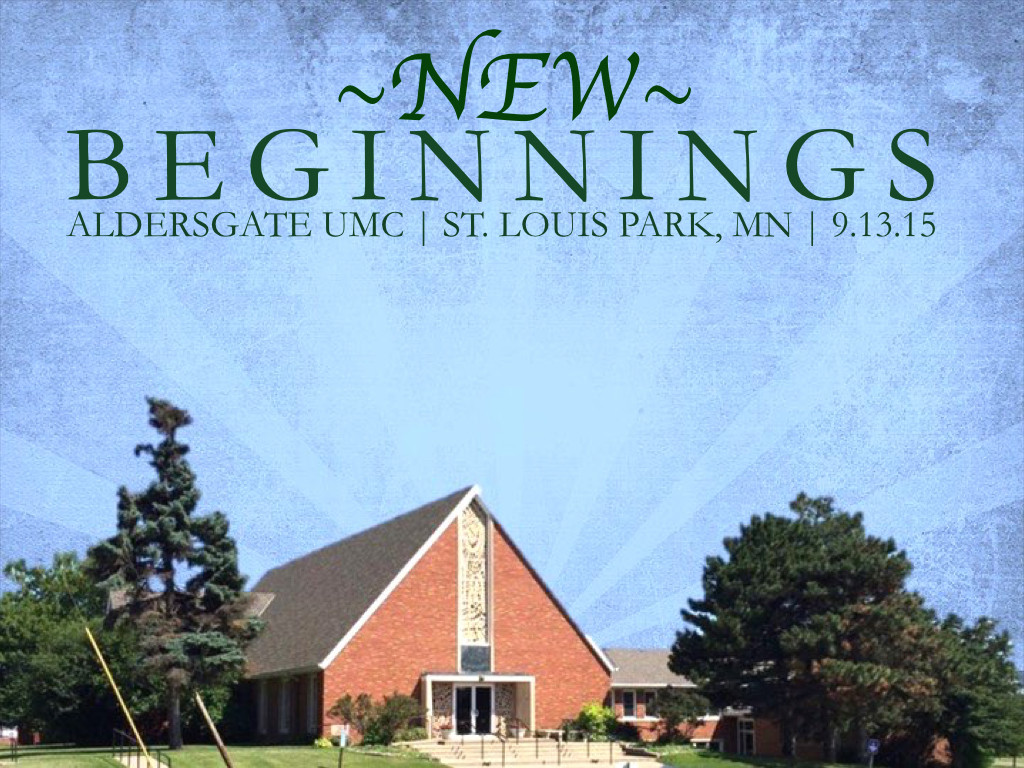 A Season of New Beginnings for Aldersgate UMC:
It's a season of New Beginnings at Alderstgate UMC in St. Louis Park, MN. We have a new Pastor, a new Director of Youth and Children's Ministries, a new gathering space, and with all of that, we have a renewed vision and fervor for our future as a community of faith. Stop on by and check us out. We worship at 10:00am on Sunday mornings. Come as you are, and stick around after for coffee, conversation and connection. Come and see what's happening at Aldersgate United Methodist Church in St. Louis Park!
Welcome the Newest Member of Our Team:
We are excited to announce the hiring of our new Director of Children's and Youth Ministries. After a long and thorough search, God has brought us Erin Evans. She hails from Iowa and has been working in ministry in Sioux Falls, SD for the last several years. She'll be a great addition to our community. Look forward to her starting in September. Thanks to all who have helped fill the gap in the interim and to the Staff Parish relations Committee and search committee for their work! This Fall will be a great season of New Beginnings for us! Welcome, Erin!