WELCOME TO ALDERSGATE!
We seek to be a Creator-centered, Jesus-shaped, Spirit-led community creating atmospheres of spiritual connection, healing, and growth. 
---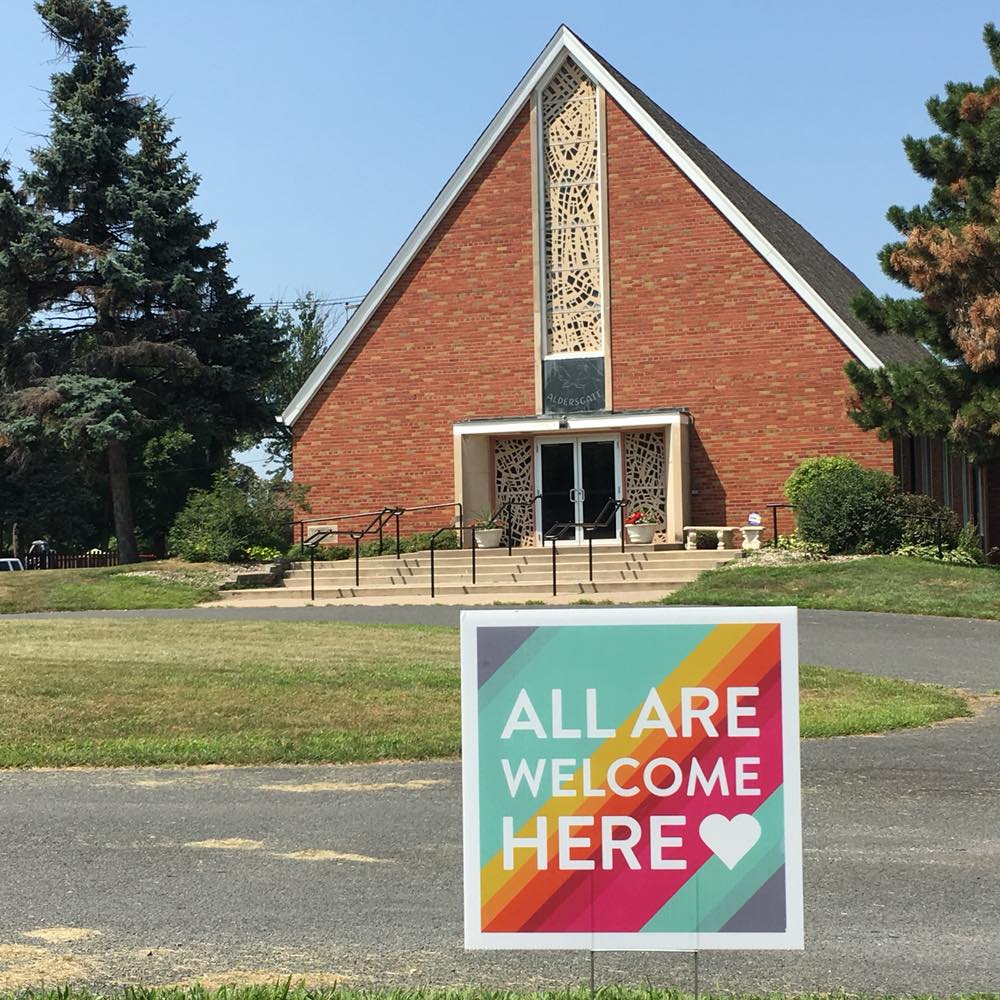 Aldersgate UMC's Statement of Inclusion: We, Aldersgate United Methodist Church, believe that God loves, honors, and celebrates all people regardless of age, race, nation, gender identity, background, sexual orientation, abilities, or socio-economic position. We believe that God calls us to embody God's radical love by cultivating a space free from harassment, judgment, hate, or discrimination.
Full Aldersgate Inclusion Statement