MINISTRIES OF THE PERFORMING ARTS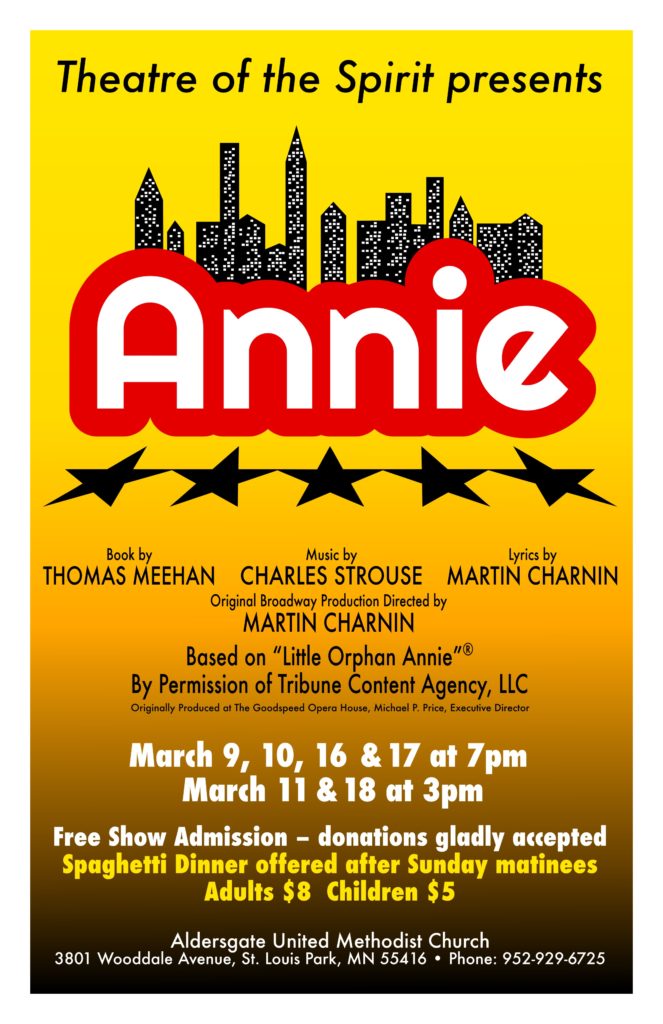 Annie opens March 9th! Join us for the fun production for the whole family!
---
Vocal Choirs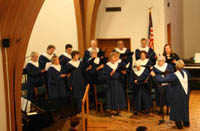 Sanctuary Choir: Traditional choir for all ages and experience. Performing at the majority of the morning services, the Sanctuary Choir has a long tradition of providing excellent quality music to better enhance our worship experience. Rehearsals are Wednesday evenings at 7:30 pm in the Sanctuary.
Faith Alive: Our contemporary praise team is an advanced ensemble that not only leads this worship service but has been involved with outreach in the community, providing concerts at various churches and participating in area parades.
Bell Choirs
Jubilee: An adult ensemble of beginning and experienced ringers. They play in worship about once every other month. Rehearsals are Wednesday at 6:45 pm in the Bell Room.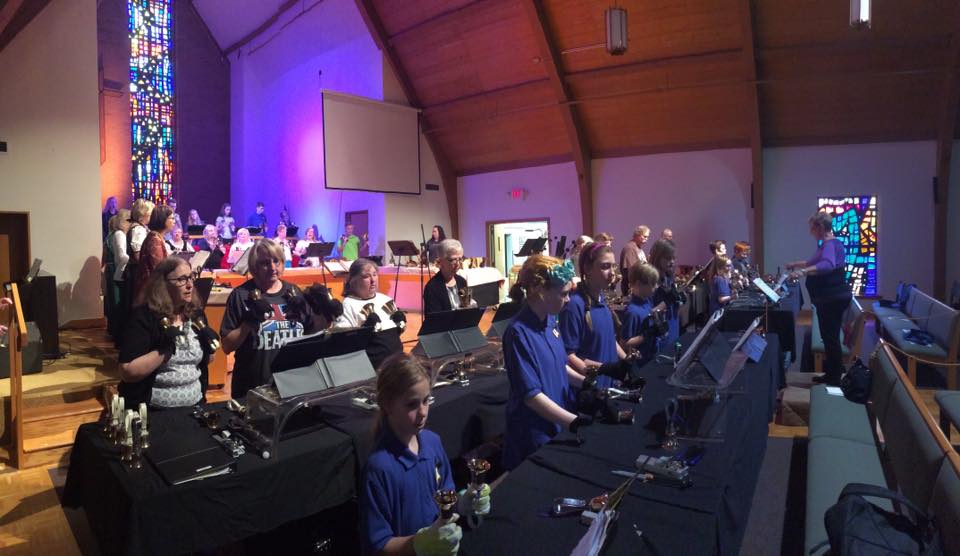 Holy Tollers: A beginning bell choir made up of youth in 5th through 12th Grades (or older), depending upon range of experience. Holy Tollers rehearse on Wednesdays from 5:30-6:15. At 6:15 we have pizza available for a $1/slice for our Youth so they can have a quick (albeit not so healthy!) meal before Youth Group starts at 6:30.
Ding Dong Dollies: A very special ensemble made up of singing and ringing women from many different churches. They are a showpiece choir, playing in worship as well as performing in outreach venues such as nursing homes and hospitals. The Dollies tour as well during the year, sharing their ministry in many differents parts of the country. Rehearsals are Thursday afternoons at 4 pm.
Musical Theater: Theatre of the Spirit
Join us for Annie!
This ministry (made up of people from Aldersgate Church as well as other churches and communities) presents a musical every Late Winter/Spring. This year they are putting on a production of Annie. The show opens March 9th, and closes on March 18th. There is no cost for the show, but they do ahve a free will offering, and Sunday matinees are followed by a spaghetti dinner to help support The Theatre of the Spirit's productions. Join us!