MINISTRIES of the PERFORMING ARTS
---
Musical Theater: Theatre of the Spirit
The Spring of 2020 musical is… Godspell!
Join us for Godspell on March 13-15 and March 20-22 (Friday and Saturday shows at 7:00pm, and Sunday shows at 3:00pm with a an optional spaghetti dinner to follow.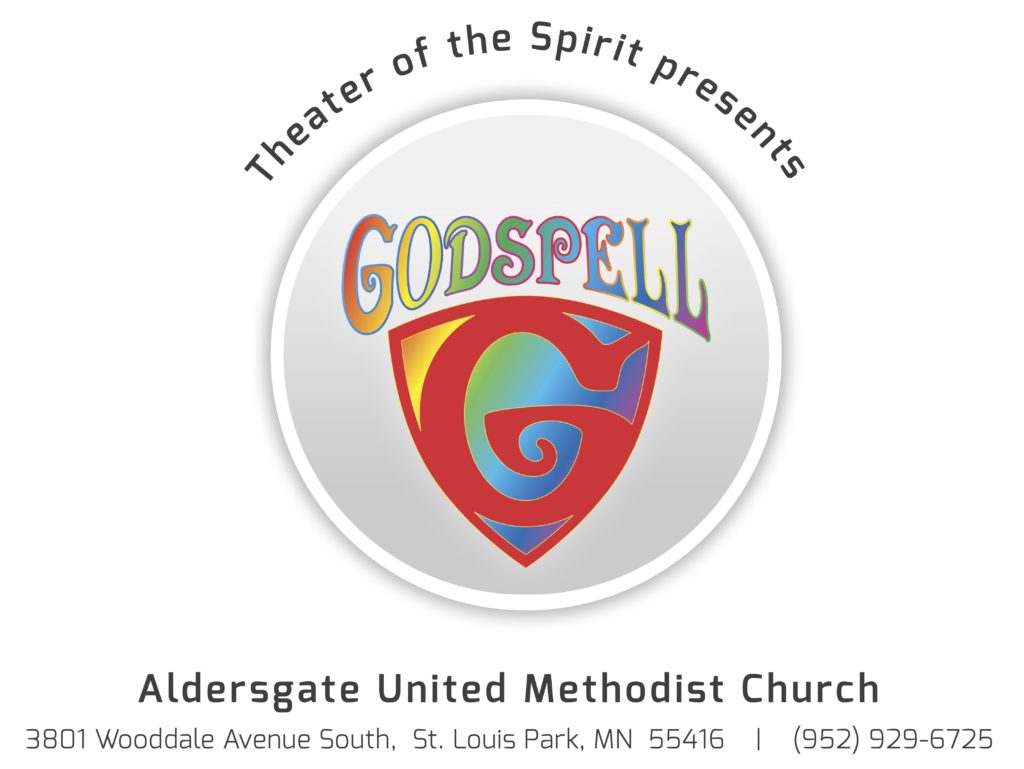 ---
Vocal Choirs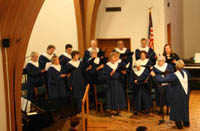 Sanctuary Pop-Up Choir: Traditional choir for all ages and experience. They sing in worship about once/quarter, with a couple rehearsals leading up to the Sunday they sing. Watch announcements for when the next one is, and check it out.
Faith Alive Worship Collective: We also mix in some non-traditional styles, ranging from acoustic to full band arrangements. Aldersgate is blessed with talent in a wide range of styles. You just never know what the mix might be on a given Sunday!
---
Bell Choirs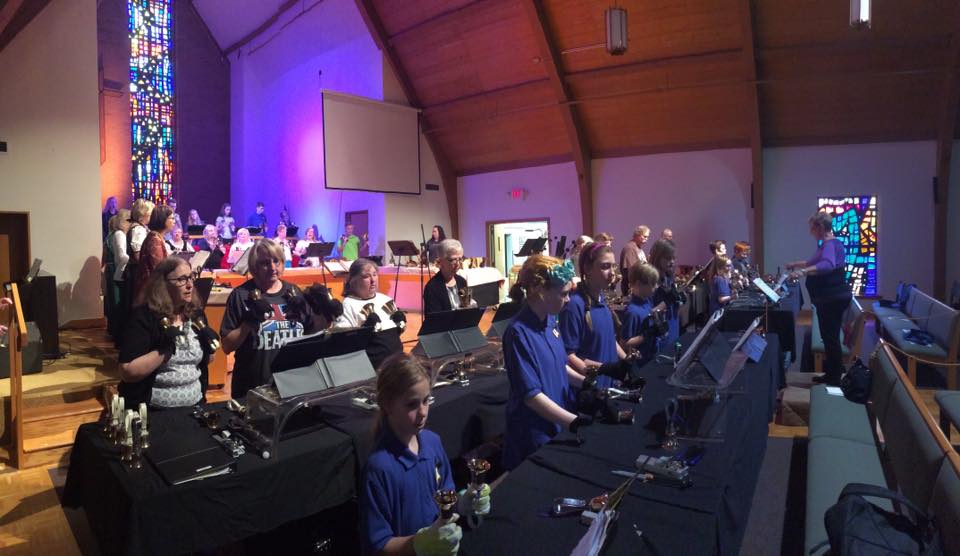 Jubilee: An adult ensemble of beginning and experienced ringers. They play in worship about once every other month. Rehearsals are Wednesday at 6:45 pm in the Bell Room.

Chapel Chimers: A bell choir made up of youth in 5th through 12th Grades (or older), depending upon range of experience. They rehearse on Sundays from 5:30-6:15, then they are invited to be a part of our youth group which meets on Sundays from 6:30-7:30.
Ding Dong Dollies: A very special ensemble made up of singing and ringing women from many different churches. They are a showpiece choir, playing in worship as well as performing in outreach venues such as nursing homes and hospitals. The Dollies tour as well during the year, sharing their ministry in many differents parts of the country. Rehearsals are Thursday afternoons at 4 pm.