Join us every Sunday at 10:00am CT for worship online right here!
Are you knew to us? We'd love to hear from you. Simply fill out our

OnlineConnectionCard
---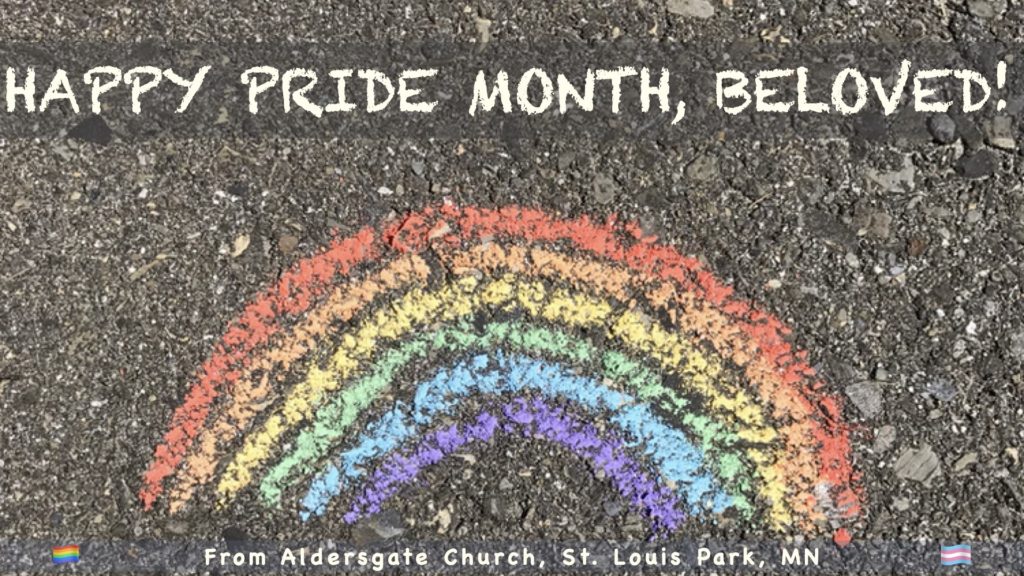 ---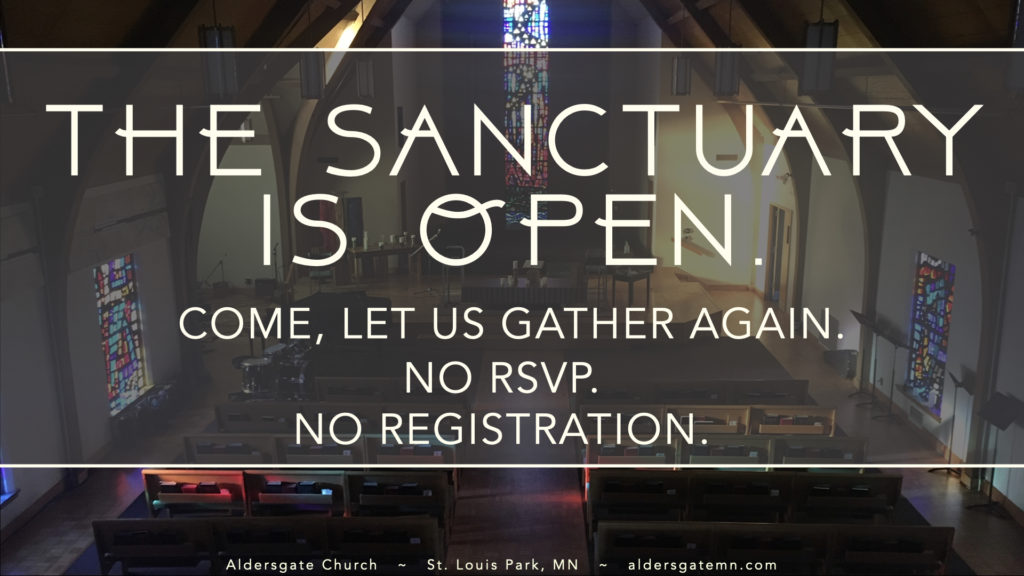 ---
Get up to date on our journey "Into the Great Wide open" and register for one of our Listening Posts with the Visioning Task Force. Get engaged!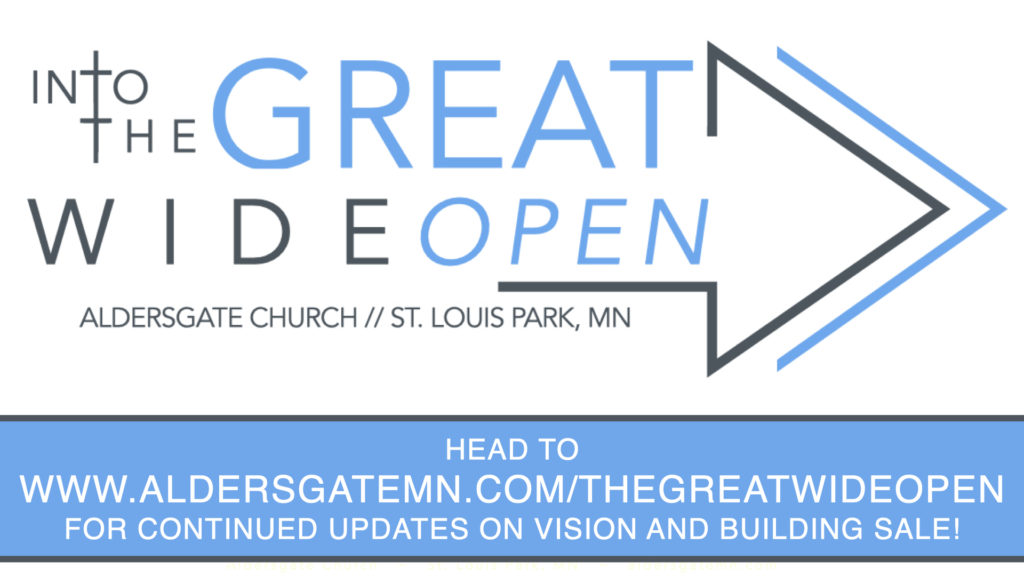 ---
🏳️‍🌈🏳️‍⚧️
Aldersgate UMC's Statement of Inclusion: We, Aldersgate United Methodist Church, believe that God loves, honors, and celebrates all people regardless of age, race, nation, gender identity, background, sexual orientation, abilities, or socio-economic position. We believe that God calls us to embody God's radical love by cultivating a space free from harassment, judgment, hate, or discrimination.
🏳️‍🌈🏳️‍⚧️
---
Welcome to Aldersgate Church from Pastor Paul