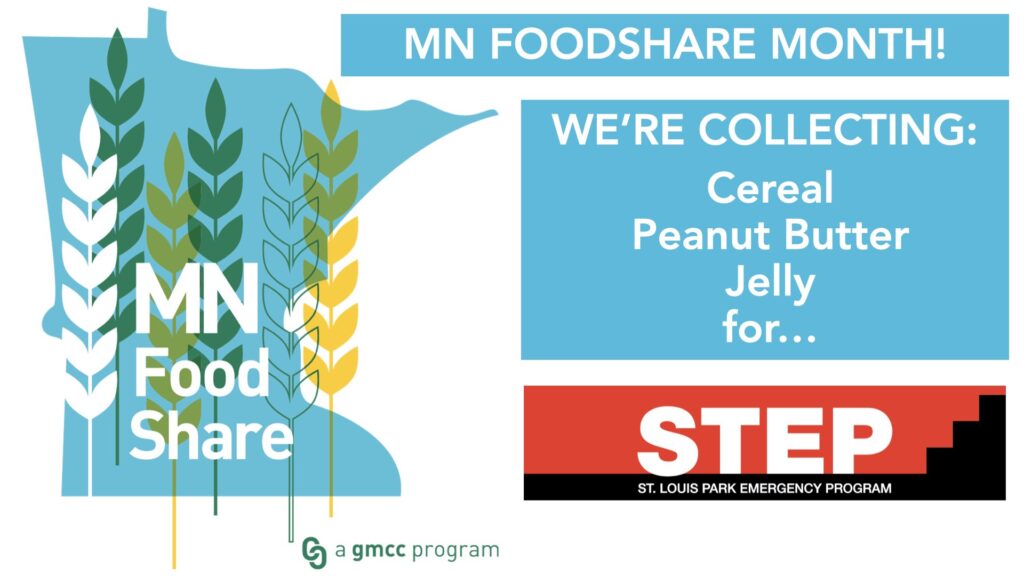 March Community Outreach Focus: Minnesota Food Share Month!
It's Minnesota Food Share Month, an annual statewide effort to support local food shelves. We are, of course, supporting STEP (St. Louis Park Emergency Program). They have mentioned that they have need for cereal, peanut butter, and jelly, so that's what we're collecting. Drop them off at our building! Check out STEP at stepslp.org.
---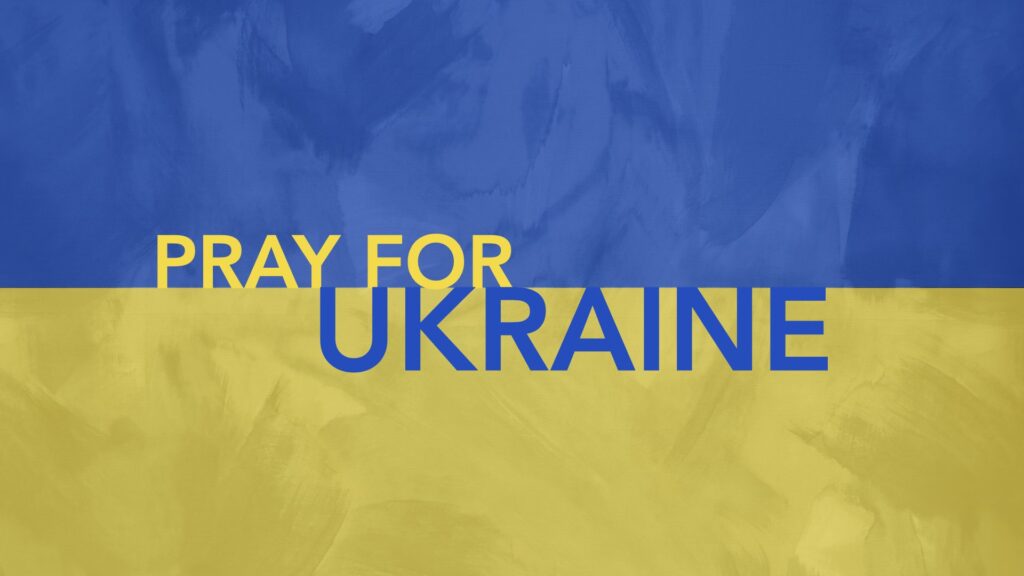 BREAKING! SUPPORT UKRAINE RELIEF & AID:
Over the next two Sundays (March 13 & 20) the Aldersgate Foundation is matching gifts to UMCOR for Ukraine relief up to $3,000. Make your contribution online by clicking here (choose the "Miscellaneous" option and put "Ukraine" in the memo field) or drop a check in the offering plate at church on Sunday with the designation "Ukraine" in the memo line. When giving to humanitarian aid through UMCOR 100% of your gift goes directly to efforts on the ground. Let's hit The FOundation's match!
Also, you can give to UMCOR at any time, even if this matching effort has passed. UMCOR is one of the world's top relief organizations!
---