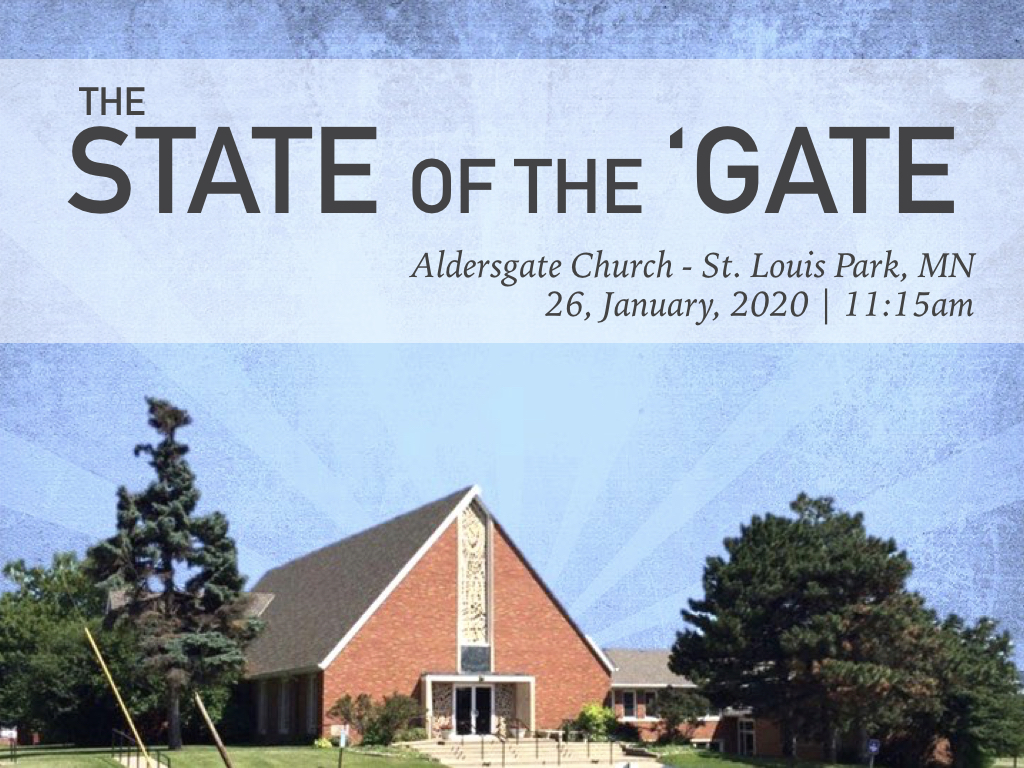 Thanks to all who attended the State of the Gate 2020 Annual Meeting. If you missed it, below is the written report.

Well, it's that time of year again! The Aldersgate Church leadership is beginning to look into 2020 and what God has for us in the New Year. As we move into a new season in the history of Aldersgate, we are living into being a Creator-centered, Jesus-shaped, Spirit-led community seeking to create atmospheres that foster spiritual connection, healing, and growth. And in order to do this, it's going to take "all hands on deck, and all resources in"!
If you call Aldersgate your church home, please consider making a pledge for the 2020 year. These pledges help us plan for ministry in the coming year, and they help you enter into the spiritual discipline of regular giving. Many of you have been pledging and giving for years, even decades, and we cannot thank you enough for your generosity! We hope you'll pledge again. And for many of you, regular giving and pledging to a church may be a new thing. We'd love it if you would consider making a pledge for the first time for the coming 2020 year.
To make a pledge, fill out the E-Pledge Card here, or grab a paper one in worship and leave it in the offering plate by November 17th. Whichever means you choose, thank you!
2020 is coming. Aldersgate is moving in new directions, and we need all of us working together to be the community we seek to be! It's a crazy world out there. Let's be a place where people find spiritual connection, healing, and growth in this anxious, uncertain, and noisy world.