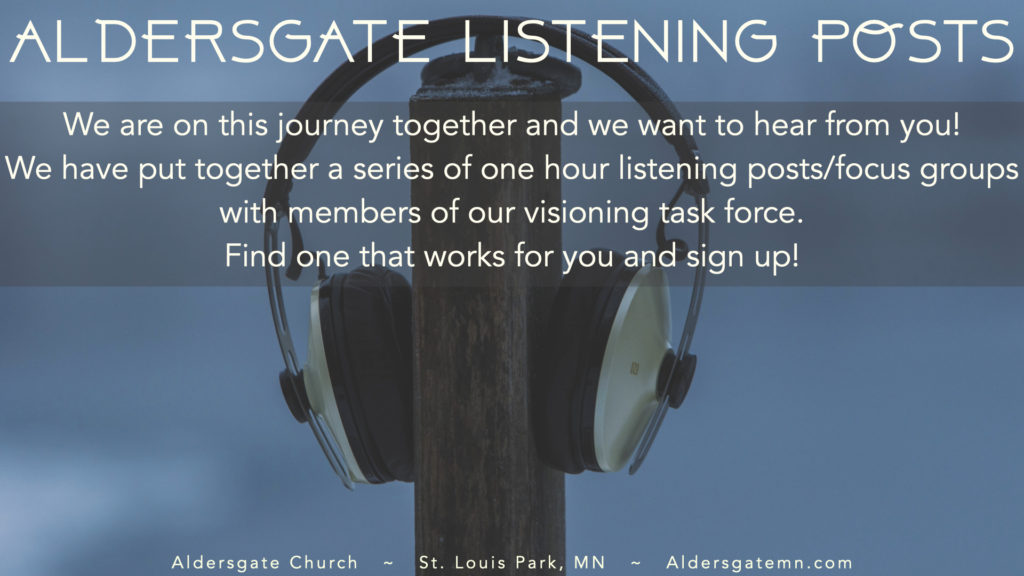 Register for one of our upcoming Listening Posts/Focus Groups. These are small gatherings (some in person, some via Zoom) designed for you to give your thoughts, ideas, opinions, and feedback to our Visioning Task Force. This is crucial for us to navigate The Great Wide Open together. If none of these opportunities work for you or are full, let us know and we can schedule more. Get engaged!
⬇️ Register for a Listening Post Here ⬇️
---
It's been quite a year. There has never been more uncertainty both in our culture and in our church. Check back here for continued updates on our journey "into the great wide open"!
Wow, what a year it's been. The foundations have been shaken throughout the nation, and The Church is no exception. As we move forward with regathering plans, selling our property and relocating, and reimagining what it means to be the church in the 21st century post-pandemic world, we are experiencing an old Haitian proverb, "beyond mountains there are mountains." To put it another way, when we discover what's around one corner, we are faced with the unknown beyond another. And while all the unknowns can breed anxiety and fear, the remedy for that is to name what we don't know, but also name what we do know. So that's what we will do along the way, and this will be the place to find updates and information. So stay tuned. Updates are coming soon!
---
One thing we do know is that we have a great coach to help guide us long away. Say hello to Jim Ladoux!
---
Watch this video below to get updated on where we're at with our building sale and vision task force.